Cyber Monday Deals are Here!
Save 50% OFF regular price
As always, Shipping is FREE across Australia
Why should I choose Gravid?
Regulates Melatonin, Serotonin and Cortisol to improve sleep, elevate mood and reduce stress and anxiety.

3 Weights available for personalized comfort and maximum benefit.

14-Night Gravid Sleep Challenge

Try it for 14 nights and if you're not satisfied for any reason, just send it back for a full refund.

Over 25,000 Happy Sleepers

Our customers are raving about their Gravid Weighted Blankets.


FREE Shipping Coast-to-coast

A better night's sleep, delivered right to your door!
Gravid Cyber Monday Bundle includes 2 components:
1. Gravid 2.0 Weighted Blanket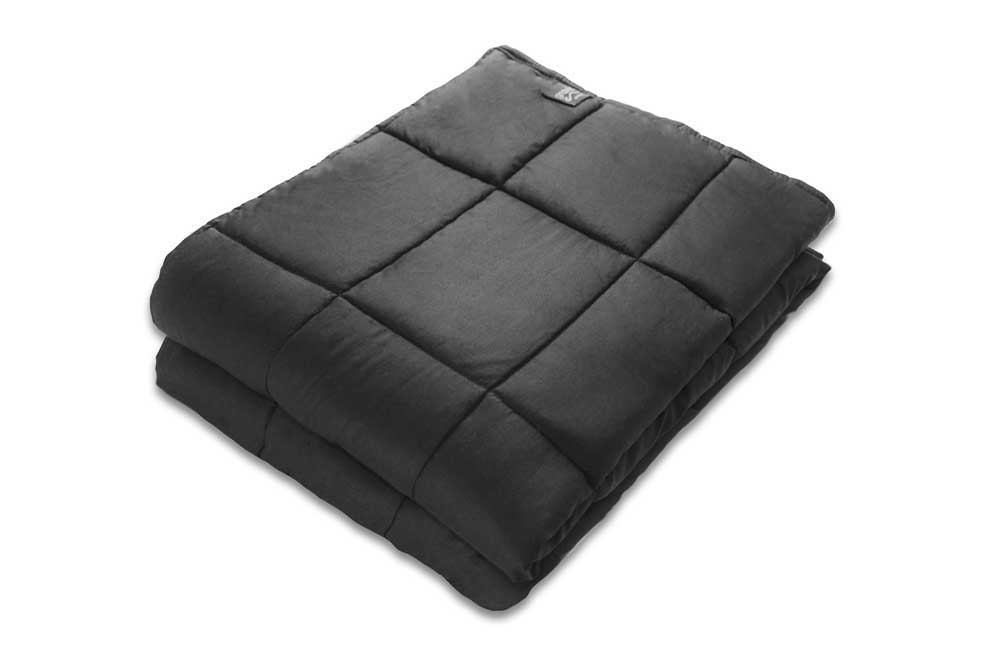 The heart of your Gravid. This is the inner layer that is weighted in proportion to your body weight.
The Gravid 2.0 Weighted Blanket has a specialized high-resolution grid design to keep its weight evenly distributed. Non-toxic glass beads are sewn into small pockets (10*10 cm) throughout the blanket for a calming experience.
We have reduced the amount of polyfill stuffing by 40% to reduce heat retention compared to our competitors. No matter which cover you put on it, it's important for your inner blanket to be specially designed to remain cool. Don't be fooled by companies offering a "cooling cover" to be placed over a thick hot blanket.
The Gravid 2.0 inner blanket is thinner and allows optimal air flow, while still providing a weighted sensation.
Studies have shown weighted blankets to be effective in elevating mood, reducing anxiety and improving sleep.
Measures 198*122 cm. Designed for individual use and fits one adult.
Machine-washable and dryer-safe.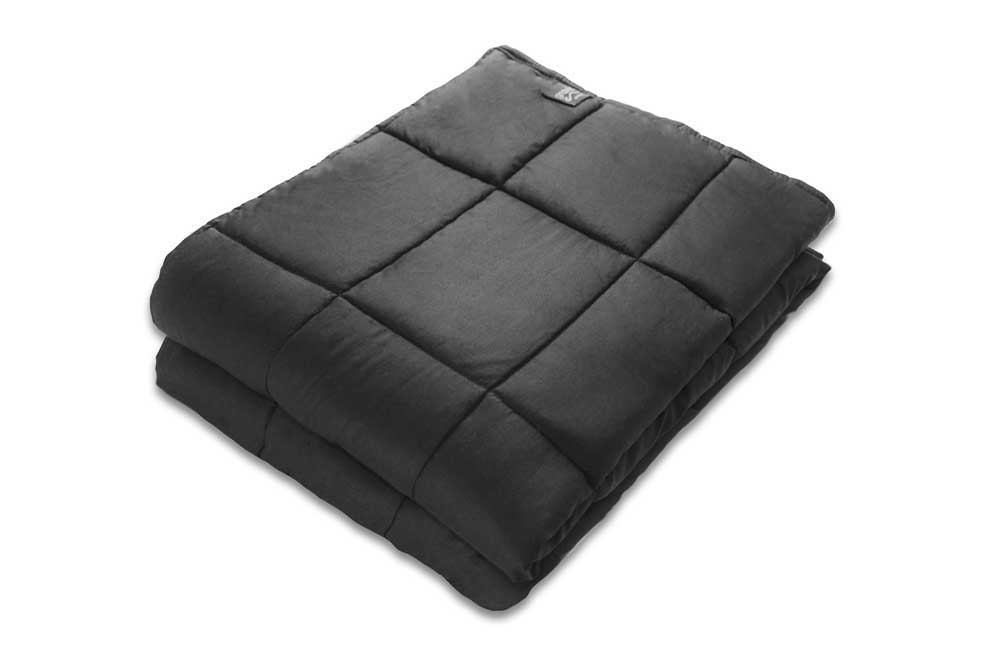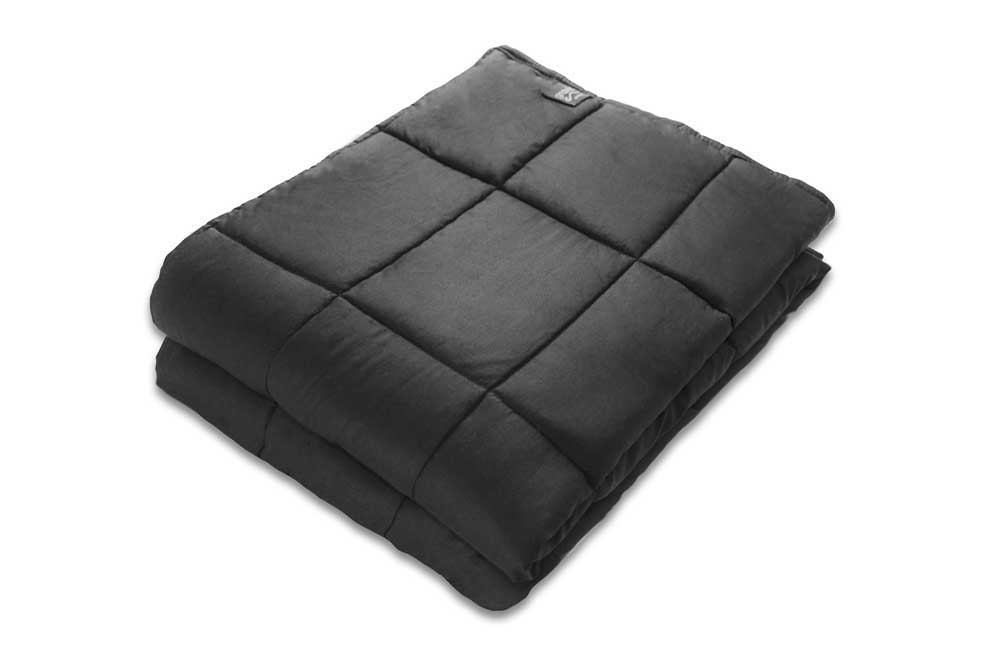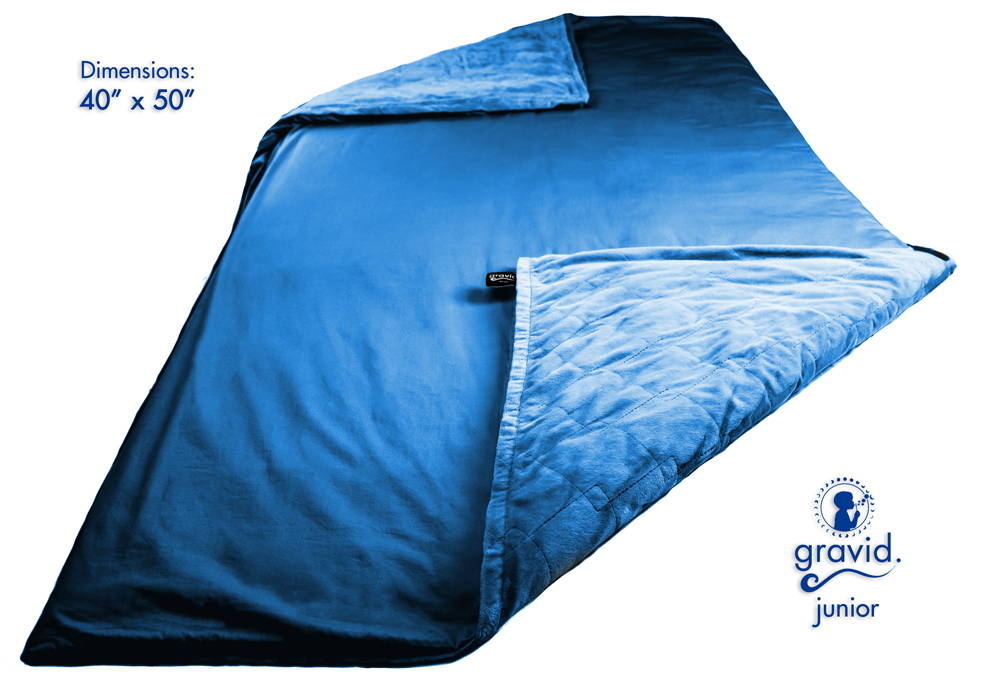 2. Versa Dual-Sided Cover
Dual-sided materials for all-year versatility. The Cotton side provides optimal temperature regulation. The SuperSoft Plush side provides a complete sensory experience.
Long wrap-around zipper makes the Versa cover incredibly easy to remove and re-attach.Fully Machine-washable and dryer-safeThe Versa is designed for heavy usage, so don't hold back.When it gets messy, just throw it in the wash!
3 Colour OptionsChoose our: Blue, Pink or green.

This cover is removable, machine-washable and dryer-safe.
3. Versa Dual-Sided Cover
Our 100% cotton, breathable and cooling cover. This is the outer cover that provides ideal temperature control, perfect for hot sleepers.
The Gravid Breeze Cooling Cover is specially crafted to envelope your Gravid Weighted Blanket with even distribution for all the weight without the warmth.
This cover is removable, machine-washable and dryer-safe.
Available in Grey, Mint Green, Navy Blue or Cream.

Over 25,000 people are sleeping better with Gravid